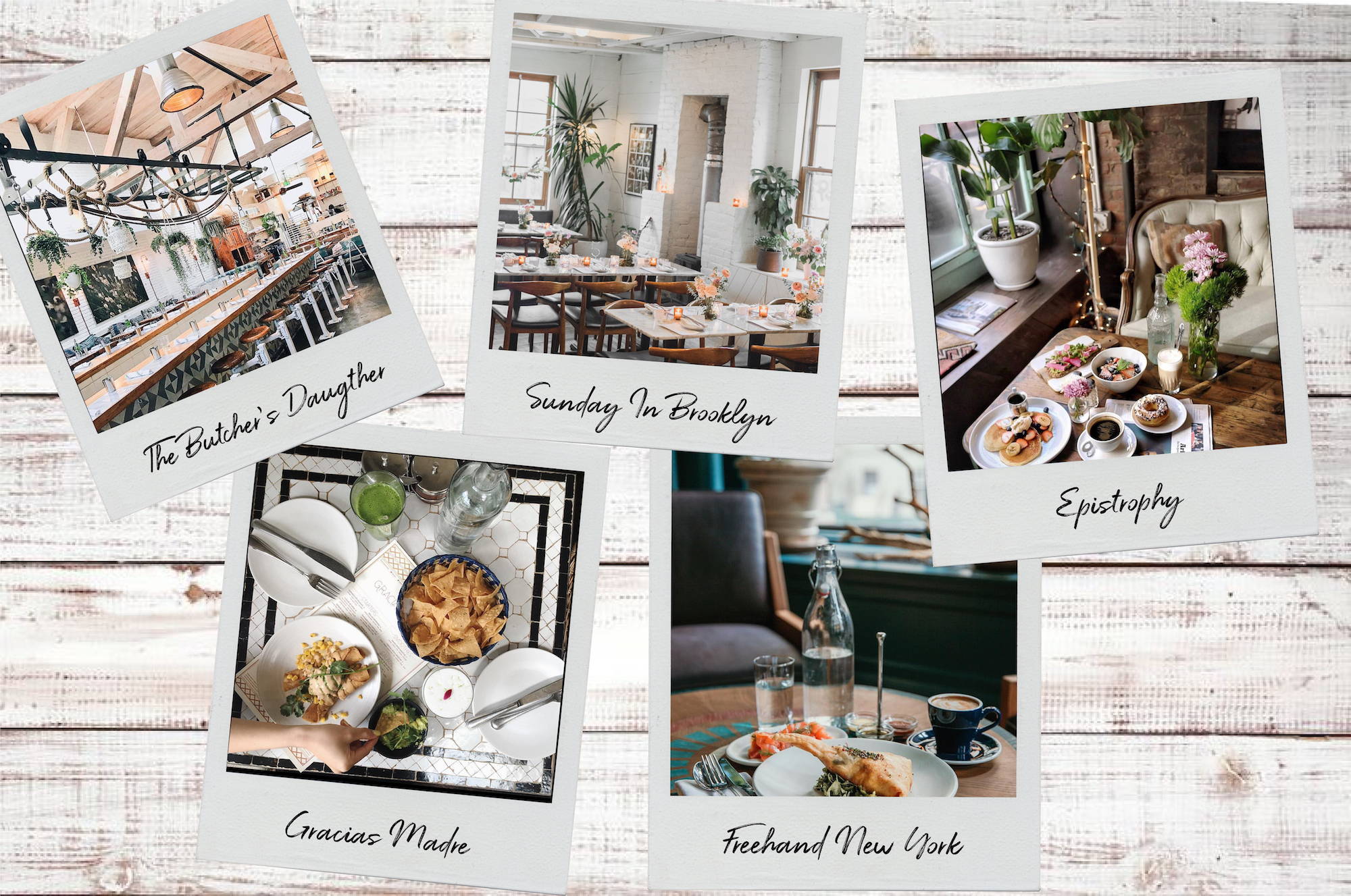 _
A roundup of our favourite brunch spots across the US for wholesome mid-day indulgences that will be sure to leave you feeling healthy and your tastebuds well satisfied.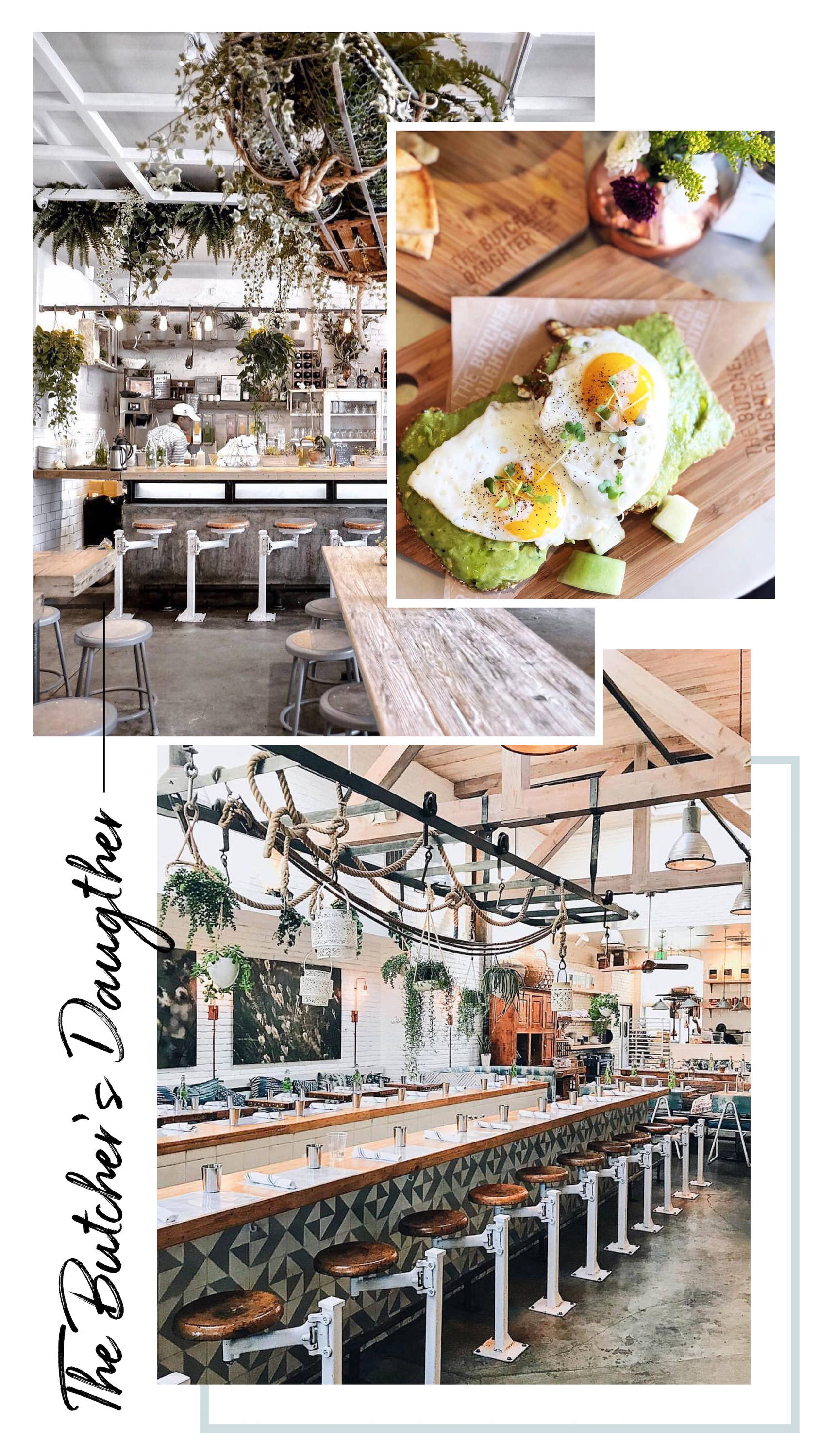 1. The Butcher's Daugther
The Butcher's Daughter aims to serve up the vegan take on brunch classics such as waffles, yogurt parfait and french toast with seasonal produce from your local and organic farms so guests can "eat with the season" while supporting local farmers. Conveniently located in the trending neighborhoods of New York in both West Village and Nolita, the brunch spot has won over the hearts of health-conscious professional millennials with its fresh ingredients and impressive selection of mimosa offerings. The interior brings a much desired southern farmhouse-like addition to the busy streets of New York City that allows for a temporary escape to a light-filled family farmhouse in Taxes.
For more details:
https://www.thebutchersdaughter.com/
Photo Credit @gk.living , @verdeinc, @angelakulagina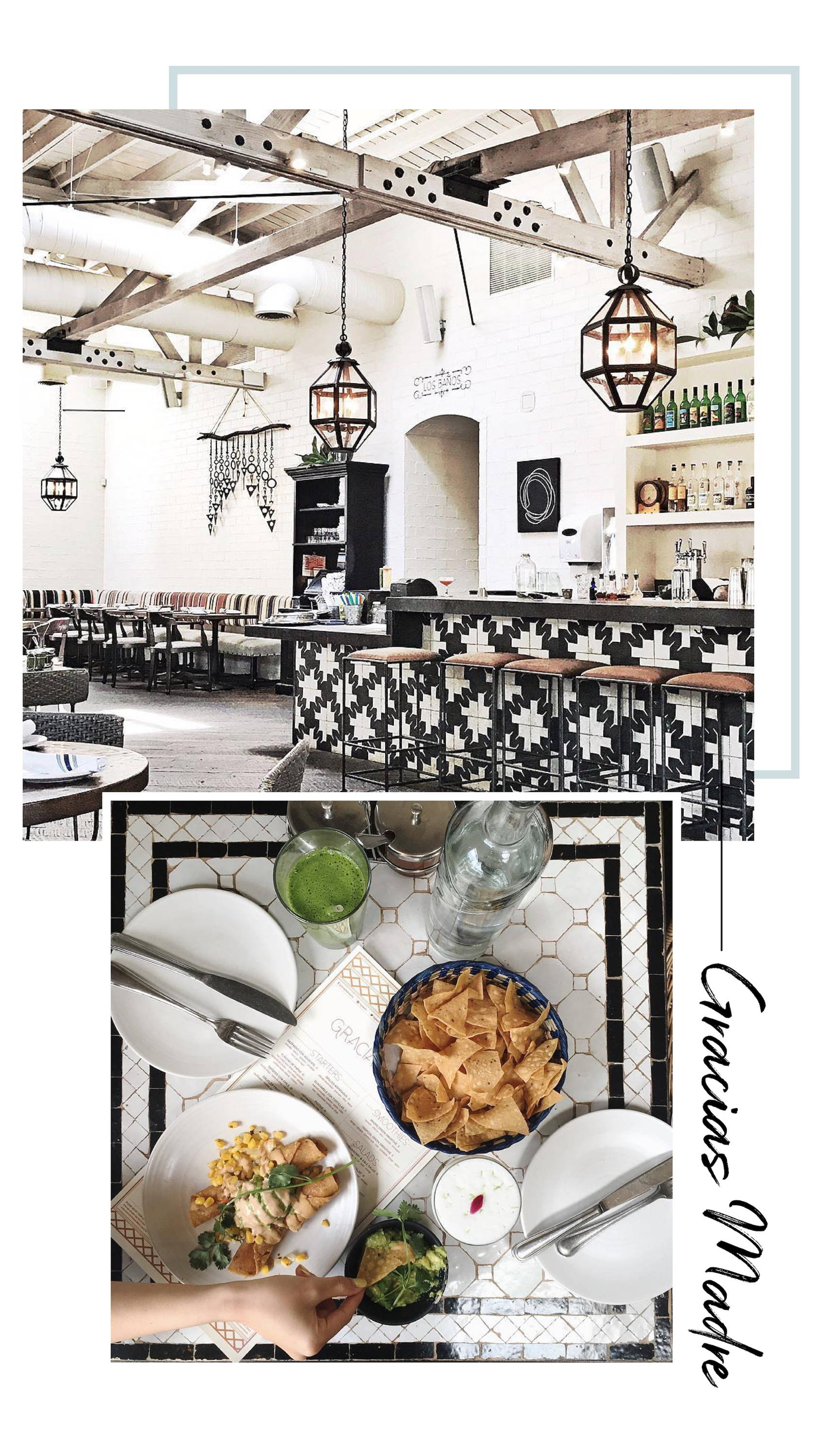 2. Gracias Madre
Another veggie-friendly favorite is a plant-based Mexican restaurant that unsurprisingly situates on Melrose Avenue in West Hollywood. As would its location suggest, Gracias Madre is Californian veggos' secret weapon to encouraging meat-loving Mexican food addicts' conversion to the other way of living. We love their Barbecued Jackfruit Tacos prepared with cashew cream, pickled cabbage, crispy onion and black beans and "Crab" Cakes made with hearts of palm. All it takes is a bite of their taco and you can rest assured you won't be missing meat after the meal! 
For more details:
https://graciasmadreweho.com/
Photo Credit @poroaxaca , @yiiiyinn.ma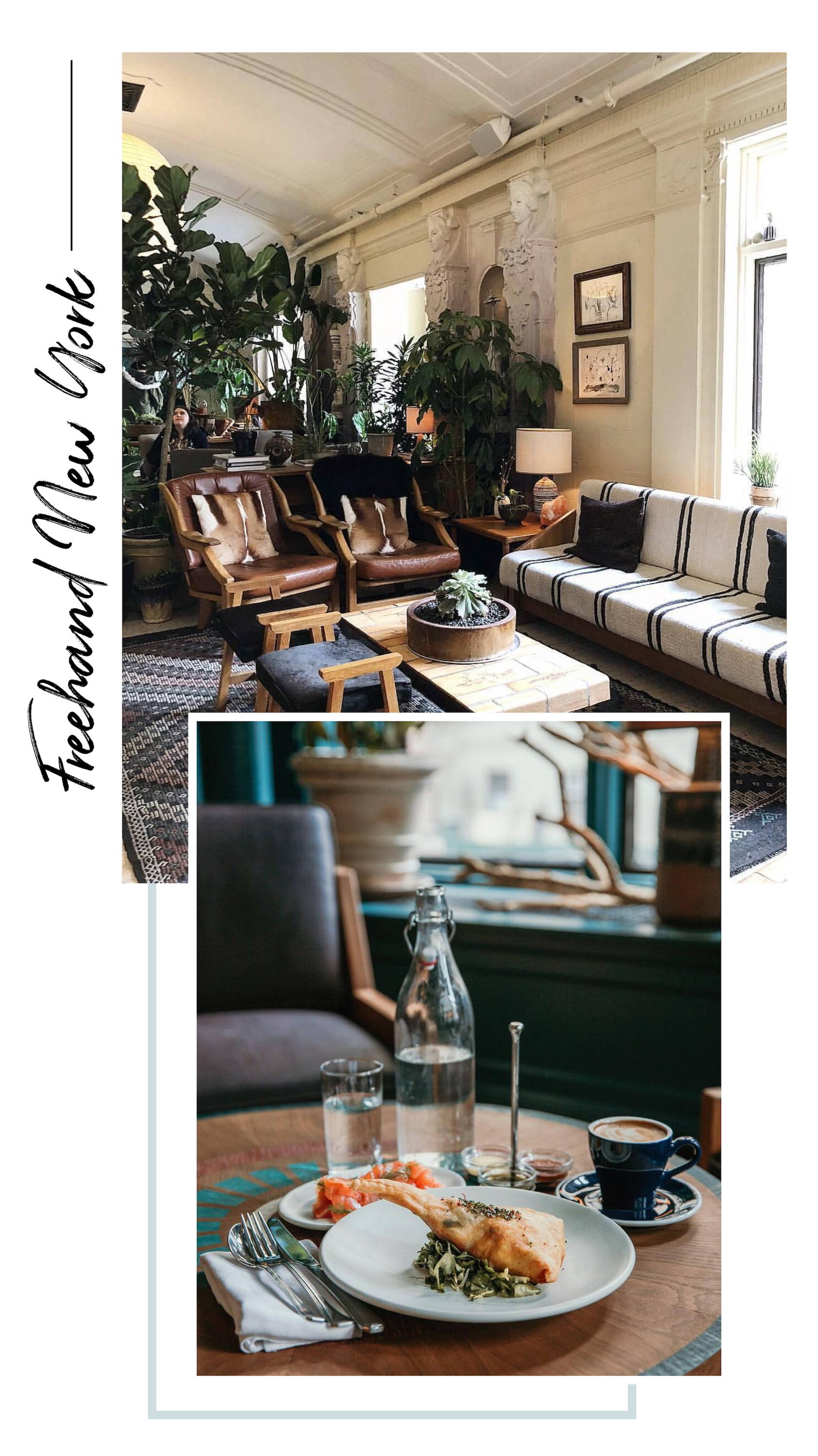 3. Freehand New York
What better way to splurge and impress than to indulge in delicious food served by stylishly dressed waiters in a window-wrapped modern contemporary hotel tastefully designed by the renowned interior design firm Roman and Williams. While the decor may have most of your attention when you walk in, as soon as the waiter enters with neighboring guests' food, its scent will immediately bring your focus to The Studio's menu. Consist of all the mouth-watering factors of Northern African cuisine and brunch, the restaurant is determined to give your already-watering tongue an herby kick. 
For more details:
https://freehandhotels.com/new-york/
Photo Credit @yay.janelle , @turnthatglobe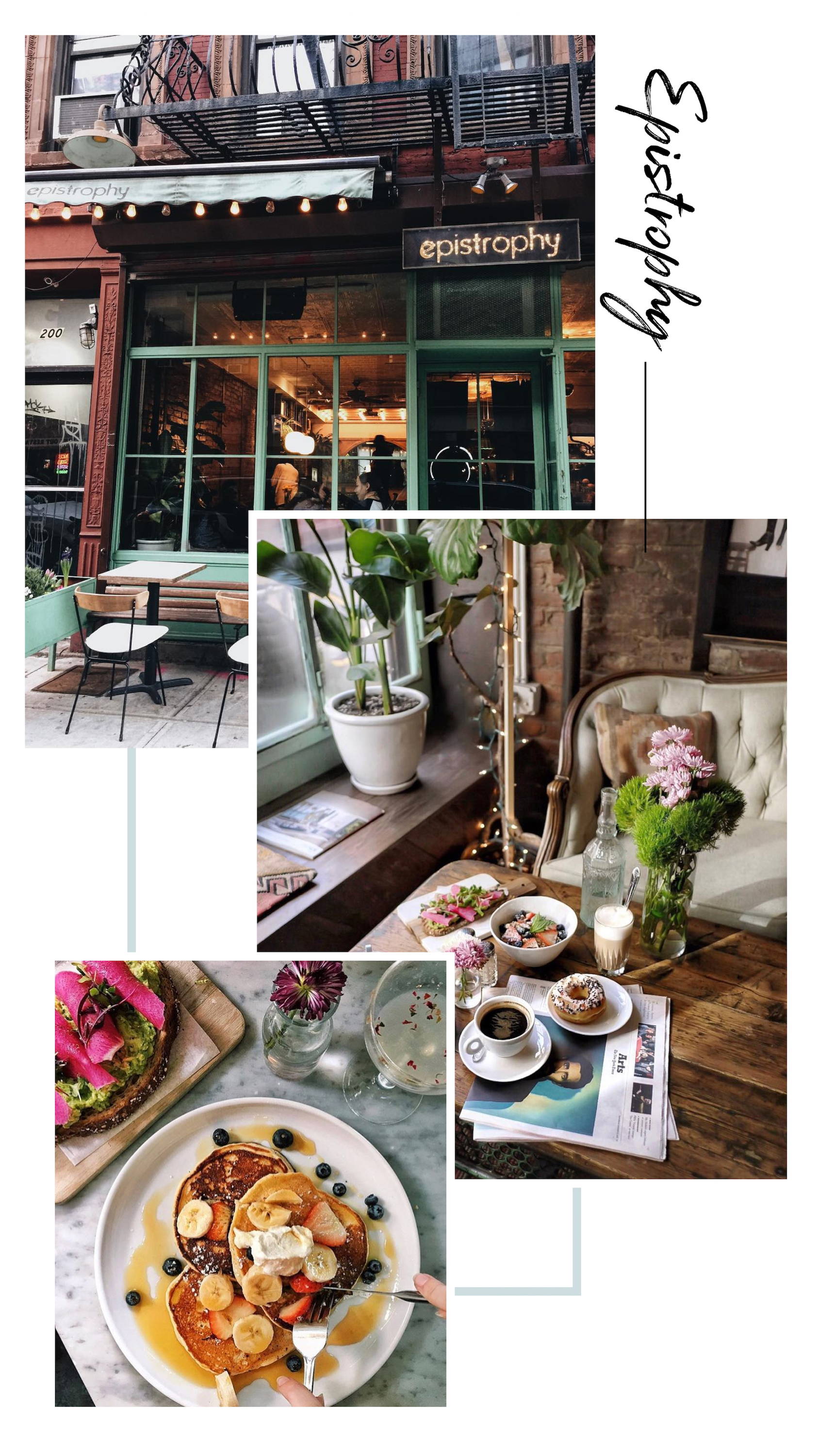 4. Epistrophy
Looking for a place to enjoy your own company in the presence of others? Epistrophy is our go-to. The atmosphere here is cozy, more like the middle ground between your best friend's living room and your favourite coffee shop than a restaurant. So why not bring along a book or a laptop to dig into some much-deserved Italian brunch to end the week on a high note. Our spot is the cream white antique sofa by the window.
For more details:
http://epistrophynyc.com/
Photo credit: @gk.living , @gilliehouston , @nycxclothes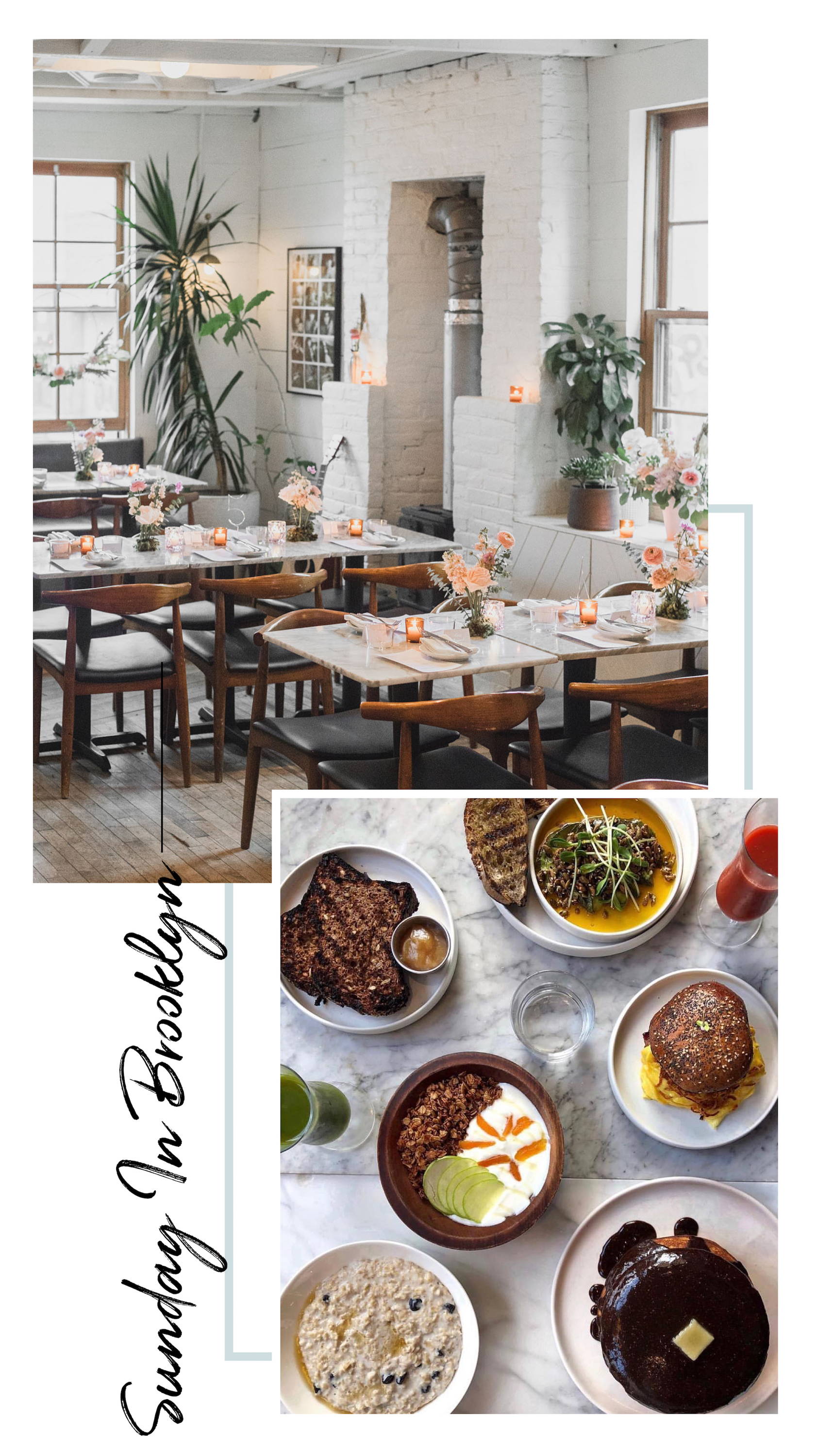 5. Sunday In Brooklyn
Sunday In Brooklyn offers all the breakfast/lunch essentials to satisfy all types of quirky Brooklyn personalities. Whether you are a croissant-girl, a light breakfast: avocado toast/ sandwiches kind of personality or a meat-lover, the three-storey building bares no difficulty in ensuring you are left with a food baby worth carrying. The airy space features distressed walls covered in white paint for a coastal cottage look, adding in the chic marble tables, wooden artisan chairs and fresh houseplants that may sound counterintuitive at first but the moment you step inside, every little detail seem to belong nowhere better. 
For more details:
https://www.sundayinbrooklyn.com/
Photo credit @breadbutternyc , @danilamednikov